From Digital Collectibles to well-known Brands
NFT collections have traditionally been thought of as digital collectibles (or simply "fun, static JPEG"), with their value usually derived from their art, community, utility, or rarity. However, a new trend is emerging in the world of NFTs where some collections are no longer just collectibles, but are becoming brands in their own right & building strong, high profiles IPs.
Successful NFT-collections, such as Bored Ape Yacht Club or Doodles, are delivering a wide range of experiences for their community beyond just the ownership of a digital asset. Some are offering product drops and merchandising, allowing fans to purchase physical items related to the collection. Others are creating immersive experiences in the Metaverse, using virtual reality or other technologies to bring their collections to life in new ways (Otherside from Yuga Labs might be the perfect example).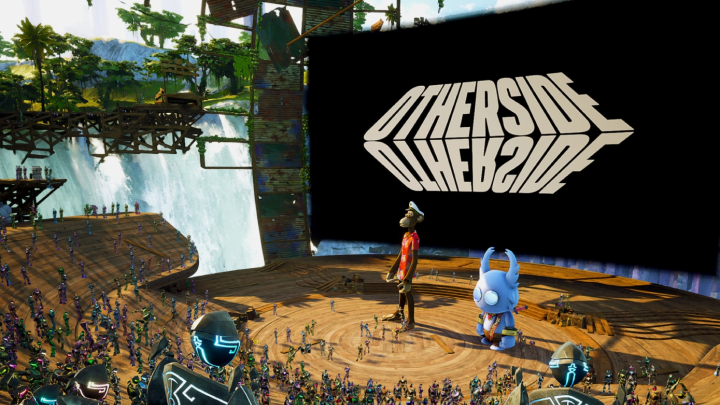 But perhaps most interestingly, some NFT brands are using their collections to create social experiences for their community. These can take many forms, from online events and meetups to more interactive digital experiences that allow fans to engage with the collection and each other in new and exciting ways.
As a most recent example, Nouns DAO integrated their identity and IP in various projects from a Super Bowl commercial with Bud Light, to an indie film and even made an appearance in Pasadena's Rose Parade. Increasingly, they have been bridging the gap between the web3 world and the outside world with their variety of creative global initiatives.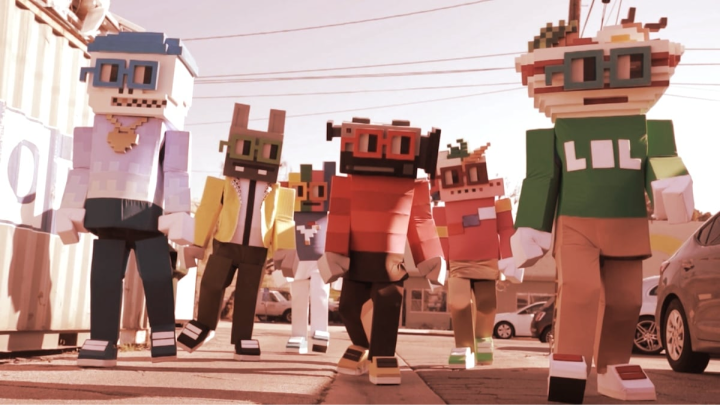 The potential for NFTs to go beyond just collectibles and become true brands is exciting and quickly becoming a reality. As the use of blockchain technology and NFTs becomes more mainstream, it's likely that we'll continue to see more innovative and creative ways for these collections to interact with their fans and bring value beyond just their monetary worth.
One other example of an NFT collectible that is delivering a wide range of experiences for its community is CryptoKitties. This collection of digital cats, which were some of the first NFTs to gain widespread popularity, has evolved far beyond just a collection of digital art. In addition to being able to purchase and breed unique digital cats, CryptoKitties has also created a number of physical products, including plush toys and clothing. But perhaps most interestingly, CryptoKitties has also created a number of social experiences for its community. These have included online events such as art shows and game nights, as well as more interactive experiences like the ability to take your digital cat on virtual vacations or have it star in its own music video.
Spotlight on Mindblowon Universe
Mindblowon Universe is an NFT collection that is here to foster creativity and innovation. It is a place where people come together to laugh, learn, earn, and have fun. The community is at the core of Mindblowon Universe, and the team behind it is dedicated to creating a sustainable and inclusive environment for everyone to participate in.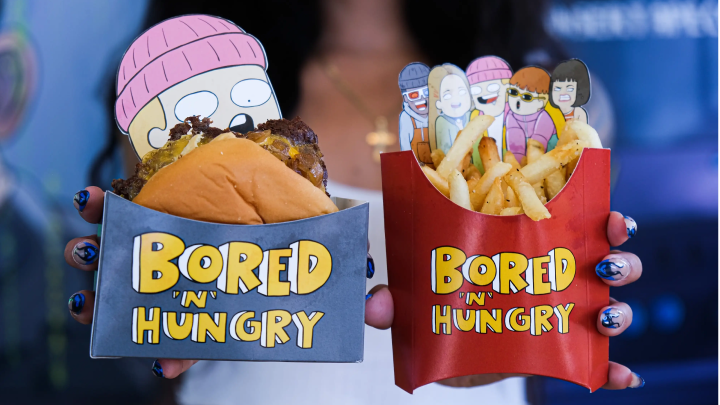 The vision of Mindblowon Universe's community is to grow their intellectual property and brand to become a major media franchise and a household name. They believe that this can be achieved through the power of community and the use of Web3.
Mindblowon Universe has several key areas of focus, including the digital realm, physical world, and metaverse. In the digital realm, they have launched the genesis collection of NFTs with Tahilalats' signature art style, which serves as the key to unlocking the universe. They also host online events and educational programs to educate their community about web3 technology. Mindblowon Universe also focuses on IRL events, fashion and comics.
A few weeks ago, they achieved a massive milestone by launching the Value Creation Ecosystem (VCE). They built a collaboration program where the community can propose their initiatives and get access to the community fund based on the core and guild consensus. The goal of this program is to achieve a regenerative economy with community participation in the expansion of the Mindblowon intellectual property (IP) by utilizing the web3 infrastructure in mindblowon.io. This program is designed to adjust to the changing needs of the community and foster a culture of collaboration and inclusivity. The VCE program is a key element in the development of Mindblowon Universe as a brand and enabling many different experiences for their community.
Empowering NFT Projects with Orbis Protocol
Orbis as a web3 social protocol will play a role in this decentralization of the web by providing the industry tools and infrastructure to build easily social features and experiences.
As an example, Mindblowon Universe has used the Orbis Protocol to build the Value Creation Ecosystem (VCE) program. By using the Orbis' advanced SDK they were able to integrate web3 social features into their program in just a few lines of code. The use of Orbis Protocol allows Mindblowon Universe to have a decentralized infrastructure and to provide unique social experiences for their community while upholding the central tenets of web3.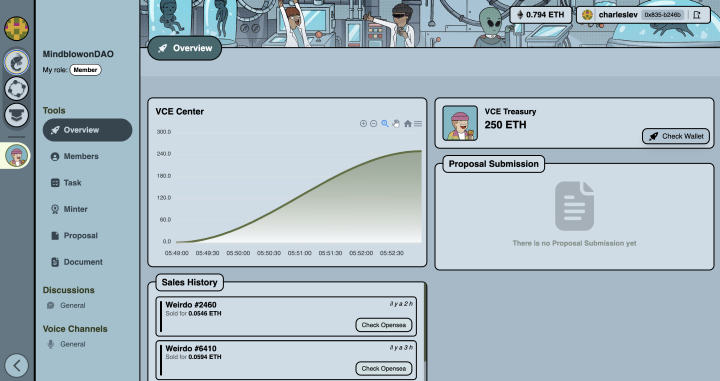 By using Orbis Protocol, developers and brands can easily integrate social functionality such as messaging, social feeds, and community-building tools into their NFT projects. This can help NFT collections to build a community of engaged users around their IP, and create opportunities for social interactions and collaborations among users.
Additionally, Orbis Protocol's expanding support for multiple blockchain networks, currently including Ethereum, Polygon and Solana, allows for interoperability between different NFT projects and the ability to integrate with other decentralized applications (dApps) and protocols. This will help to expand the reach and increase brand awareness of NFT collections, providing new opportunities for collaborations and partnerships.